Churches grow when hurting and fearful people find a place to receive God's grace. Here are some tools to make your church that place.
As a tense world watches with apprehension while wars and turmoil escalate, Christians have a prime opportunity to bring an infusion of the good news of grace. Here is an opportunity to refocus your family, your team, your church, and community on the purpose of church and the outcome of true Christian grace.
The outspoken Christian film star, and producer, Kevin Sorbo, previously famed as television's Hercules, just released an inspiring new movie about second chances that reminds us that every saint has a past and every sinner has a future. 
Your congregation and community will get a moral boost, a laugh, and a lesson from the true story Miracle in East Texas, starring Sorbo, John Ratzenberger, and Lou Gossett Jr., in theaters October 29-30.
"While making this film, I envisioned congregations being visually reminded of the unlimited supply of God's grace," said Sorbo in a recent interview with Church Growth Magazine. "My wife and co-star, Sam, and I are convinced the strongest churches are built by people who learn to love the unlovable and see a future saint in every sinner."
In Miracle in East Texas, miracles abound as two con men work to convince lonely widows to invest in worthless oil wells during the Great Depression. When their scheme is exposed, the unthinkable happens, and they literally strike oil. A series of miracles spring from the dead soil of East Texas as well as the dead spirits of lonely, depressed, and also villainous characters.
"This is one of those rare films that combines comedy, drama, a little romance, and real-life events," said Sorbo. "We have been thrilled with the film festival awards we have received. As independent filmmakers, we understand and continue to create trusted entertainment for the entire family."
Sorbo continues to be a Hollywood insider who speaks up for Christianity even while continuing a vibrant career, which includes co-starring in the upcoming film REAGAN with Dennis Quaid. His wife, Sam, is a linguist, author, actress, screenplay writer, mom, and moviemaker who never shirks from an opportunity to share the love of Christ.
Sorbo said he and his partners wanted to help churches by equipping pastors with sermon outlines and small group discussions. "This fits with church ministry," he said. "A guiding principle for this film was straight out of a verse from Mark 8:36, 'For what does it profit a man to gain the whole world and forfeit his soul?'"
Miracle in East Texas appears in theaters October 29 and 30, and pastors can find a host of prepared resources at by clicking HERE.
Sermon outlines include important Christian principles seen in the film, including the power of belief, the importance of friendship, embracing second chances, unleashing the miracles within, perseverance in the face of adversity, the power of faith, the transformative power of love, embracing unexpected blessings, the strength of community, the transformative power of forgiveness, and finding hope in the midst of hardship.
The sermon outlines available for download are entitled "Discovering Miracles in Unexpected Places," "Finding Hope in the Midst of Darkness," and "Finding Hope and Redemption Against All Odds." DOWNLOAD HERE
Other resources include a book club discussion guide, a homeschool guide, and Sam Sorbo also wrote a small group discussion called "A Discussion of Forgiveness." DOWNLOAD HERE
Churches are encouraged to purchase bulk tickets right away at the film's website.
To learn more, view the Miracle in East Texas trailer here: www.miracleineasttexas.com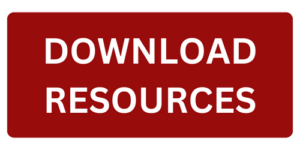 Get more great content like this delivered straight to your inbox. Subscribe Now